Tallies and Curlies !
I asked you to send me your true stories and you did ! 🙂 The first one I decided to turn into a comic is Chekwube's story : A tall girl's life in high school.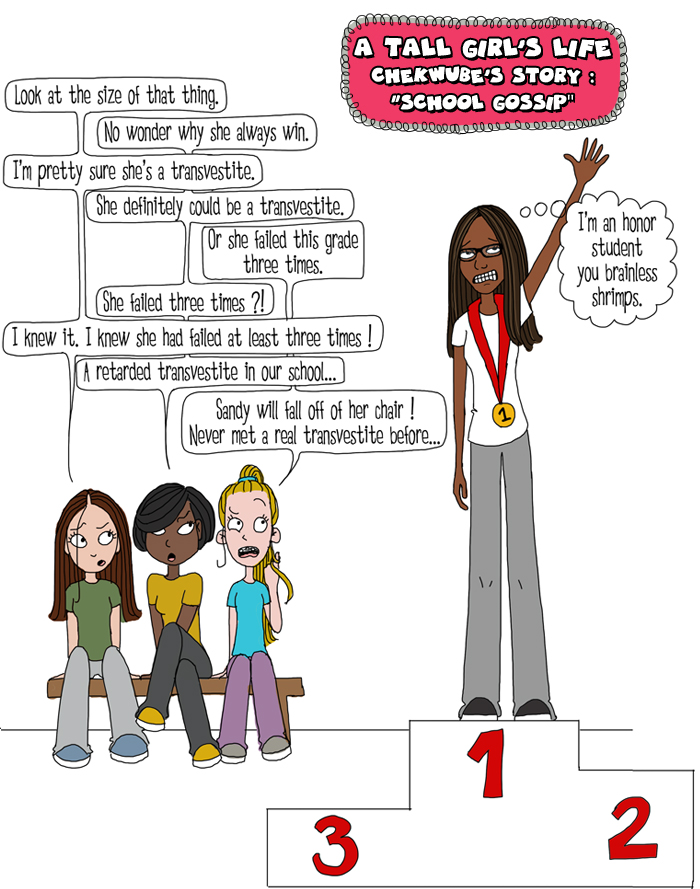 RELATED : LIVE.LOVE.LAUGH
Send me your true story here ! You too might be turned into a comic !