A couple of weeks ago, I started a series of drawings called "Ladies of the world" and posted them on my (new) second Instagram account.
I've only created three ladies so far (Polynesian, Indian and Japanese) but I will definitely create many more.
Three days ago, I was working on the fourth one, a black lady from Africa (I started with an Ethiopian in mind) and trying to think of something graphic to do with her hair. For some reason, I drew it in the shape of the map of Africa, and from there, things got out of control. I ended up painting for hours what I now see as Africa herself (the Spirit of Africa, or if Africa was a goddess, maybe) sitting on top of a mountain, contemplating her land, thinking.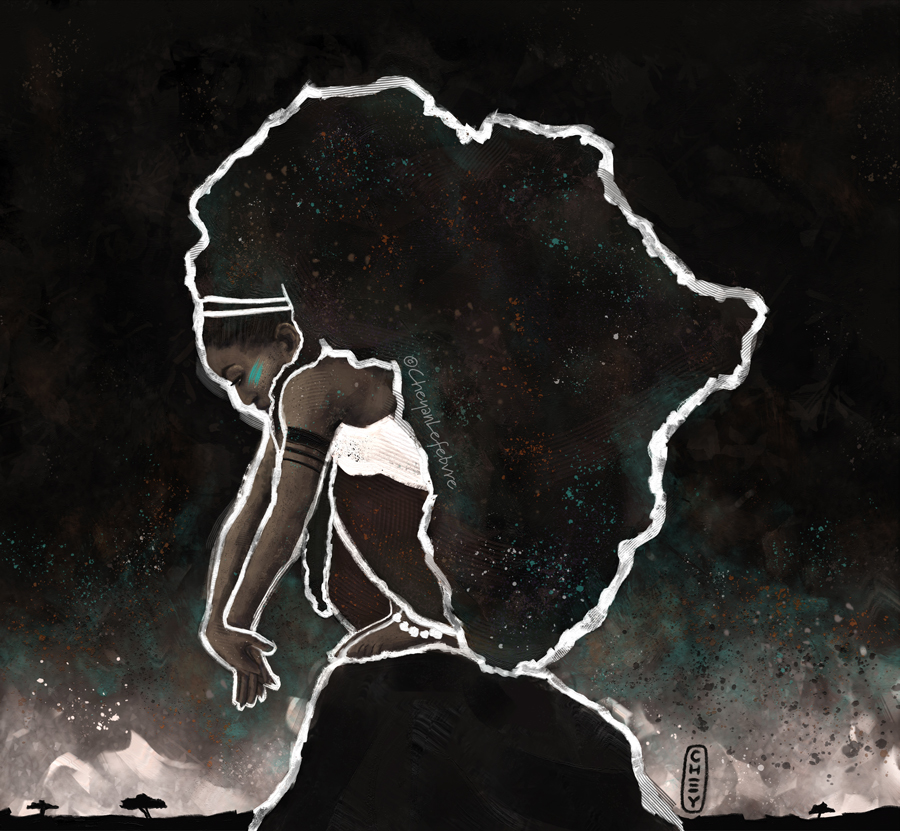 Somehow, she was born without even asking my permission, coming to life layer after layer, brush stroke after brush stroke. (click on images to enlarge)
I don't know what kind of feeling I have looking at her exactly. A mix of strength, hope and sadness, maybe. What I clearly see, though, is the story of every woman, and of every land, who once had or will have to rise from their ashes, calmer, wiser, fearless and undeniably stronger.
I kinda like it ;D
You can buy it at my RedBubble store and at my Society6 store. Check both as they sell different items. For example: there are art prints, wall tapestries and shower curtains (!!! this is crazy) on Society6 but no posters, but there are posters on RedBubble and their t-shirts can be bought in black (but not the ones on Society6).
<3
Some happy customers 🙂 >>>