Here's a Christmas song by George Michael that I didn't even know existed. It's so beautiful and the video is so moving. What a great artist we've just lost.
But today, there's something that makes me even sadder than George Michael's death. It's how artists, whose music was the life soundtrack for a generation, often since childhood, can simply disappear after the music industry has left them in limbo for decades, and after they have faded in the memories of millions of people who used to listen to that music like it was a religion.
Left on the side of the road.
I'm not saying that artists should be at the forefront forever. New artists come and go, of course, and thankfully. But when I read comments like the ones I read these past few days, I can't help but be angry at the lack of respect shown by some people.
"he was just an old pop singer, who cares"
"there will be nothing to remember about him"
"will not be missed"
"was a drug addict anyway"
I won't waste my energy trying to convince people to listen to some of the most beautiful songs George Michael wrote (yes, unlike many, he wrote his own songs). If you don't know them, it's your loss! The most important thing for me is to remind the people who say such things to always be grateful for the talented, hardworking and generous humans who bring a touch of magic to our lives, simply by doing what they do best. Isn't that worth, if not your admiration, at least your respect?
It doesn't matter whether you were born or not, when artists like Michael, Prince, Whitney and David Bowie were playing in everyone's Walkman. What matters is that those humans touched millions of hearts, lives and souls. Probably your parents'. In that, they are exceptional and deserve your respect and to be remembered.
I was lucky enough to attend a George Michael concert back in 2006. The energy I felt rising from the crowd every time he started playing a song, the memories of thousands of people all resonating in one place like that… I will never forget it.
Artists who last for decades, accompanying us through the most important moments of our lives, those artists are precious. Their legacy is eternal and won't fade away like that #1 hit you listened to all last summer but can't even recall the title of.
So thank you for everything, George. For the music, for the magic. You made my Christmas a little weird this year. Now I'm only hoping some day you'll fly back down here, filled with a brand new inspiration to share with us. Alongside Michael, Prince, Whitney and all those others who made my childhood and life more beautiful.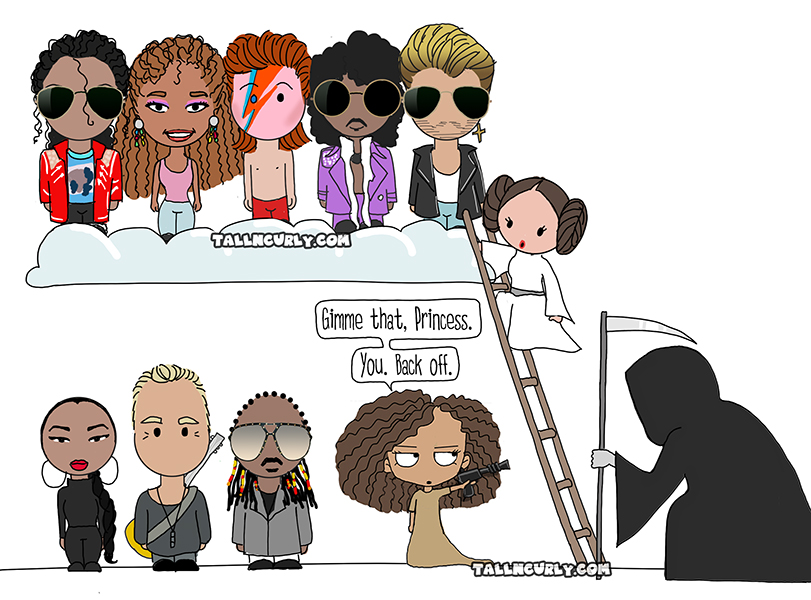 For those of you who didn't know his music well, for those of you who loved him, here's a list of George Michael songs:
Jesus to a child
Kissing a fool
Hand to mouth
I want your sex
Amazing
Praying for time
His version of The first time ever I saw your face
Spinning the wheel
The strangest thing
Father figure
You have been loved
Monkey
Everything she wants
Faith
Freedom
Fast love
One more try
Last Christmas
Careless whisper