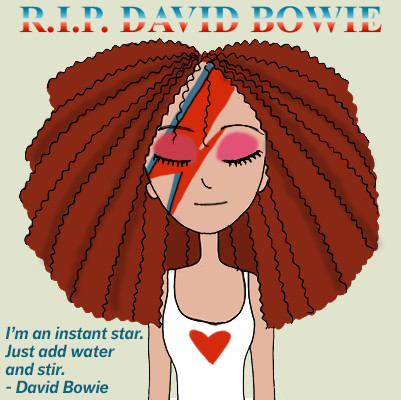 I fell in love with David Bowie and his voice as a child when I first saw Labyrinth. He has fascinated me since. Such an amazing and brilliant spirit… a true legend.
This brings back so much memories.
Some David Bowie's quotes
I don't know where I'm going from here, but I promise it won't be boring.
I always had a repulsive need to be something more than human. I felt very puny as a human. I thought, "Fuck that. I want to be a superhuman."
I'm an instant star. Just add water and stir.
I'm always amazed that people take what I say seriously. I don't even take what I am seriously.
The truth is of course is that there is no journey. We are arriving and departing all at the same time.
I'm not a prophet or a stone aged man, just a mortal with potential of a superman. I'm living on.
R.I.P <3