click on image to enlarge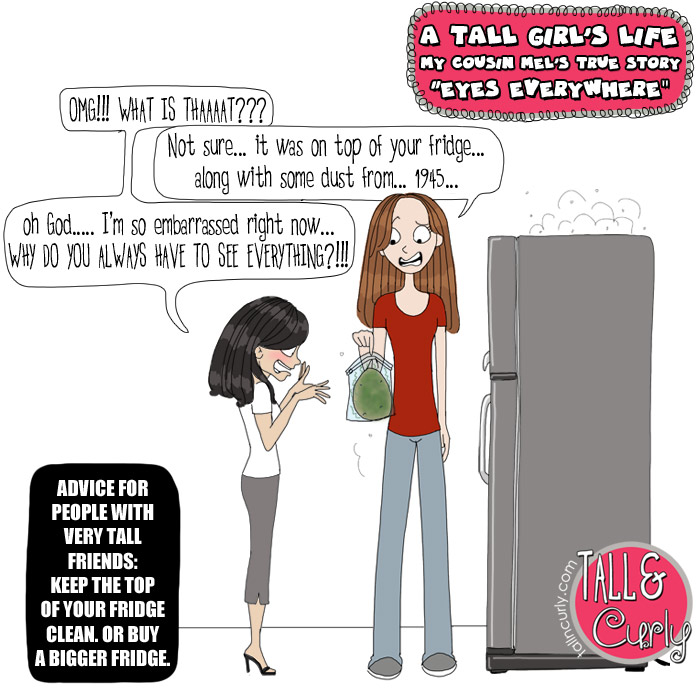 TALL PEOPLE SEE EVERYTHING…
First I would like to thank my dear – and tall – cousin Mel for sharing this story. Smooooooooooooochysmoochysmooch Mel 😉 <3
Now. Please note this is not a tall girls issue ONLY ladies and GENTLEMEN ! 😉
But do not worry average and short people. We sometimes can be embarrassed too.
I can't count how many times I had friends coming over, when I was cleaning up the house in a hurry, looking at the top of my fridge, instantly reviewing who was coming in my head and finally deciding I wouldn't clean it now because no one was tall enough to see that high anyway. Yes. I confess.  And it usually worked fine ! Until the day when that girl brought a very tall friend of hers at the last minute.
Now I don't take risks anymore.
… or maybe we only see half of it.
But then, we tall people have other issues. We sometimes don't see UNDER the kitchen cabinets, or even worse, under the range hood. Unless you program yourself to think about it, these stains simply don't exist. So we need you too. 😉
You might also want to read :