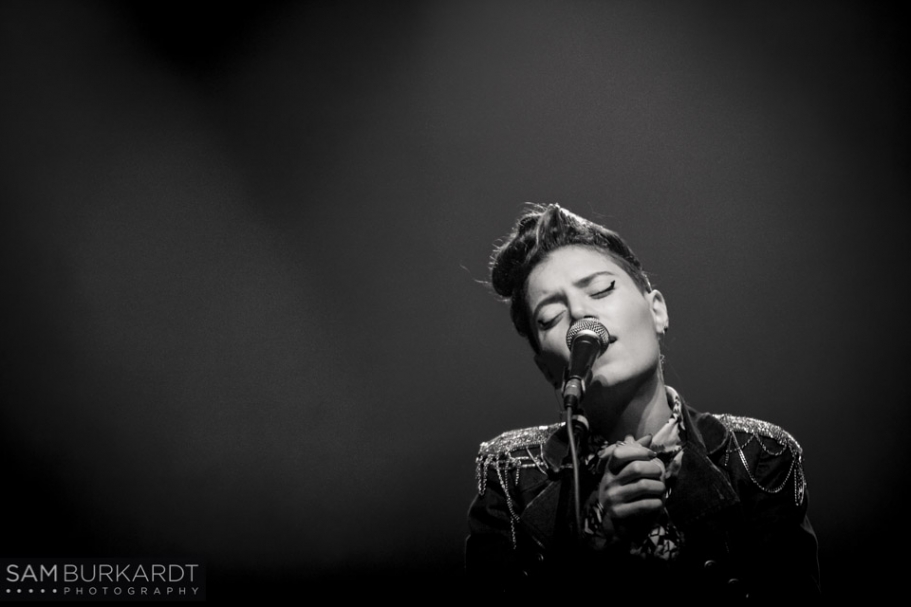 Musical connection
Emily King. Here's a soul I would definitely like to meet one day.
Doesn't it happen to you sometimes? You see someone in the street, or you sit across someone in the subway or hear someone talking at the table next to you at the restaurant, and you think : "Yeah, I really wish I knew that person." ?
Well that's how I felt the very first time I heard a song by Emily King. And that's how I've been feeling ever since, listening to the heartfelt and elegant folky/soul songs she's been writing in collaboration with Jeremy Most.
Behind her colorful and mellow voice, she just sounds like a real, authentic, sweet and simple person. A person with excess sensitivity she thankfully found a way to express and share through her music.
The first song I heard by Emily King was the song Georgia (player above) which has become one of my classics. A song I know I will have my future children listen to, alongside some Michael Jackson, Stevie, Sade or Sting's tunes.
Talk about a SONG baby! That one has it all. Beautifully produced, an amazing melody, brilliant vocal arrangements, touching lyrics, and such a tender blue mood… yeah, you got it: I LOVE it.
After that, of course, I went to listen to some of her other songs and tried to learn a little bit more about her.
Listening to the ballad Radio or to Down, I read that the New York-born young lady has toured with Alicia Keys, Emeli Sande, John Legend and Maroon 5.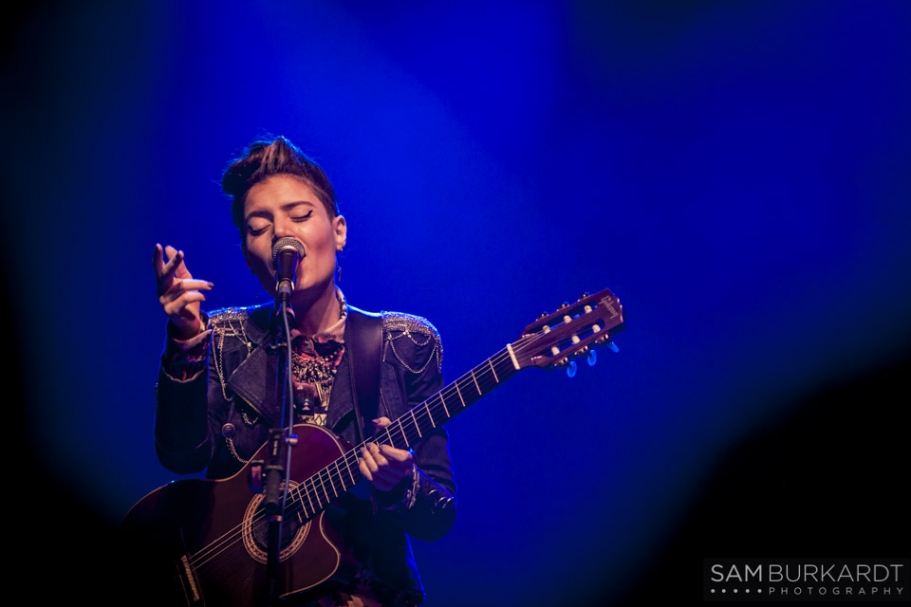 East Side Story, Best Contemporary R&B Album in 2007
I also learned that her first album East Side Story, published by RCA/J Records, was nominated at the Grammys for Best Contemporary R&B Album in 2007, but I have to say I didn't like it as much as I like the songs she created after parting ways with her label, starting with the ones from her Seven EP.
Emily King recently finished touring with Sara Bareilles and I simply hope she will soon release a new album so she can tour with her own self. That way I can finally listen to the song Distance (video below) live and get closer to that energy she seems to carry around everywhere, from what I've read in this article about her recent show in Atlanta.
If you like what you're hearing, show that singer/songwriter some love and support by buying her songs so we can hear some more Emily King's songs in the future. 😉
Emily King's Official website
Buy Emily King's songs on iTunes
Buy Emily King's songs on Bandcamp
Emily King on Facebook
Emily King on Twitter
Thank you to Sam Burkardt for allowing me to use her beautiful pictures!
---
UPDATE JUNE 29TH
Emily King's new album The Switch is OUT and it's amazing!