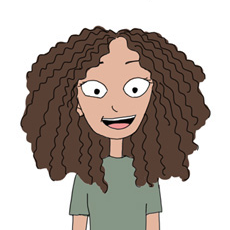 Hello  !
So today, I would like to ask for the help of some ladies in the room 🙂
I would like to draw a serie of comics that would include tall girls problems AND short girls problems. The thing is, as most of you may have noticed, I'm not short. Like, at all. Therefore I have absolutely no idea of what a short girl's life is about !
THIS IS FOR THE SHORTIES OUT THERE ! (real shorties k ? Only because you're 5'5″ and wish you were a little bit taller doesn't make you short) (sorry 😉 ) So again, this is for the shorties in the room and for the shorties friends anyone in the room has ! Pass it on !
So shorties ! I want to hear about your stories ! ANYTHING. The pros and the cons, something funny/sad/mean/weird that happened to you once, something that happens recurrently in shorties lives, nicknames people give/gave you, things short girls have trouble doing, things that are easier for short girls, why is being short the best thing in the world, why is it complicated, school stories, adult stories, ANYTHING about SHORTIES ;D
I will leave it there for a while to get as many stories as possible.
You can post your story as a comment here. It's also happening on Tall N Curly's Facebook page, and if you have some story you don't want to tell in public, send it to me at at tallncurly@rocketmail.com ! 😉
Thank you all for your help and let's all LAUGH AT OURSELVES TOGETHER !!!! :DDD