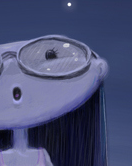 So.
I know this blog is the not the emotional kind of blog. Here, I don't write about love, or fears, or love, of fears, or love, or fears, or endless existential questions. I know.
Still, I wanted to post this.
Just because this Christmas, one of the most important beings in my life passed away.
Because all my life, she was there for me, when nobody else was. She stood by me. She accompanied me. She taught me everything. She was my mother, my father, my best friend, all at the same time. I don't even know where I would be today, if she hadn't  been there.
She was as bright as the moon in the night. She was wisdom. She was strength. She was a gift from above. She was my grand-mother.
Life gave me the opportunity to be by her side when she left us for other skies, and although it was a painful experience, I'm thankful for that.
She spent 95 years on my planet. Now my planet has to learn to live without her.
Now I know Christmas time will never be the same for me, because she died on December the 15th.
From now on, each Christmas will remind me of how lucky I have been to have such a precious being in my life, to have such a precious being to look after me.
Well I think that this is what Christmas should be all about : acknowledging what people you love have brought into your life, and being thankful for it.
So I thank you, Mamie*, for all you've given me, through all my life. Now I need to learn how to live with you in a different manner, and even if I still don't know how yet, I only know this : you will stay with me forever, close to my heart, and because you were as bright as sunshine I know I'll never get lost again, for I only have to think of you to know where the right path is.
Je t'aime je t'aime je t'aime… Mamie.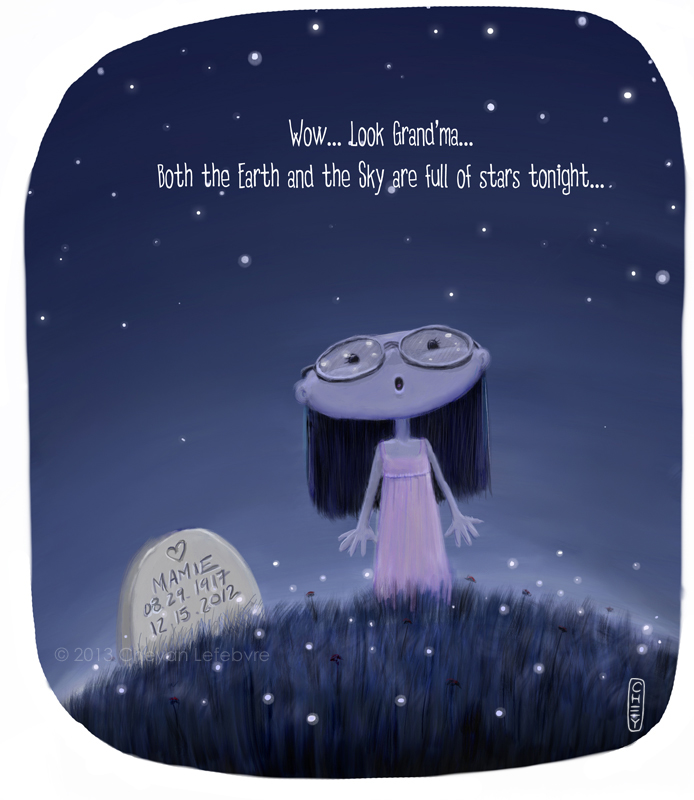 *Mamie = means Grandma in french. As my grandma's mother tongue was french, that's how I called her 🙂