Tadaaa! Many of you asked for it and here it is! You can now buy my – digital – reinterpretation of the famous painting by Gustav Klimt "The Kiss" :) I originally made it as part of my style challenge.
I was asked to sell prints of the other drawings as well, unfortunately, it's impossible as I don't want to get sued by either Disney or Tim Burton or whoever owns the rights to Peanuts. The Klimt is the only one in the public domain.
So you can now get the poster, the mug, the passport holder, the phone case, the canvas print ($$$!) or even the shower curtain and turn your bathroom into an art gallery!
I ordered a poster (24″x24″ but other sizes are available) to check the colors and it came out so nicely I'm going to frame it and hang it in my living room :) Here's a picture: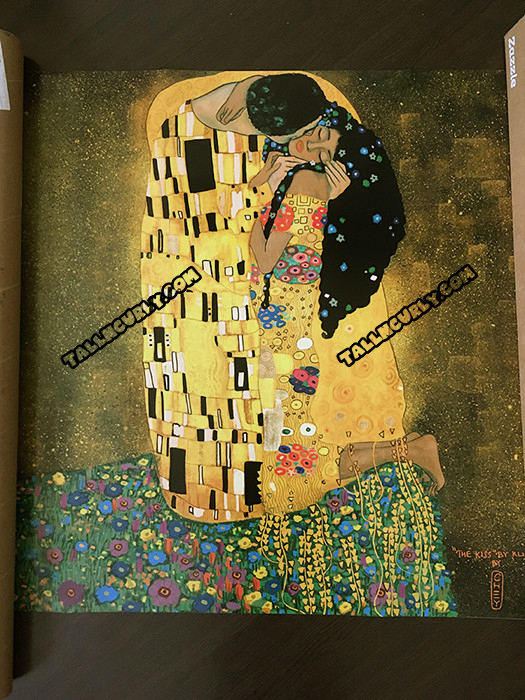 Visit my Zazzle store or click on the image below! ;)
UPDATE: someone asked me if it's a thin paper poster. Absolutely not! It's a very thick, almost photo quality paper. Zazzle does an amazing printing job :)
*****
The story behind the story of my first illustrated novel

Watch the book trailer here!
What if someone told you that no matter what, no matter when, no matter where, you are not alone? That whatever you do, think, or say, someone is right there beside you, seeing and hearing it all? What if they could send you help at any time of the day? What if they could put obstacles in your way? A long time ago, in India, a young girl discovered this incredible truth and her life changed forever.
Visit ashaandthespiritz.com for more details!