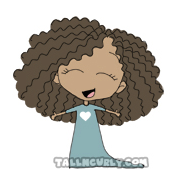 I'm a little ahead of time here I know so don't read this until January 1st if you don't want a spoiler like this one: *** SPOILER*** 2015 is about to begin!
Happy new year everyone! :)
I don't know how your 2014 was, but mine was full of… full. Just full. Of everything.
We all go through life like we walk through a dense forest: trying to avoid branches, holes and wolves, all of this to reach the top of our favorite tree and finally have a beautiful view over the land, feeling the sunlight on our face.
For me this year was no different. Got my share of branches in the eyes, stepped in a couple of holes, thankfully didn't cross the path of any wolf, and looking back, I can say I've spent quite some time sitting on the highest branch of my favorite tree, looking at the sky at night, realizing how amazing – and sometimes bizarre – this journey is.
I also spent a lot of time hiding in bushes, watching the wolves, sheep, birds and snakes of this world, thinking "WHAT THE F**K?!" most of the time, but although I think this world is a crazy – craaazyyyy – place, I never forget how beautiful it can be, too. Especially on a smaller scale.
So that's the how and the why of my comic of the day. :)
I wish you all an amaaaaazing year, as it can't be nothing less than amazing, just like an unforgettable boat journey on the sea. May your sunny days be beautiful, happy and comforting, and may your oars be strong and your sail resistant so you make it through your storms alive, stronger, and each time filled with a renewed hope. :)
*****
The story behind the story of my first illustrated novel

Watch the book trailer here!
What if someone told you that no matter what, no matter when, no matter where, you are not alone? That whatever you do, think, or say, someone is right there beside you, seeing and hearing it all? What if they could send you help at any time of the day? What if they could put obstacles in your way? A long time ago, in India, a young girl discovered this incredible truth and her life changed forever.
Visit ashaandthespiritz.com for more details!