(Lire l'article en français)
I'm not 100% black, yet…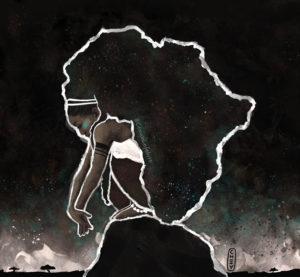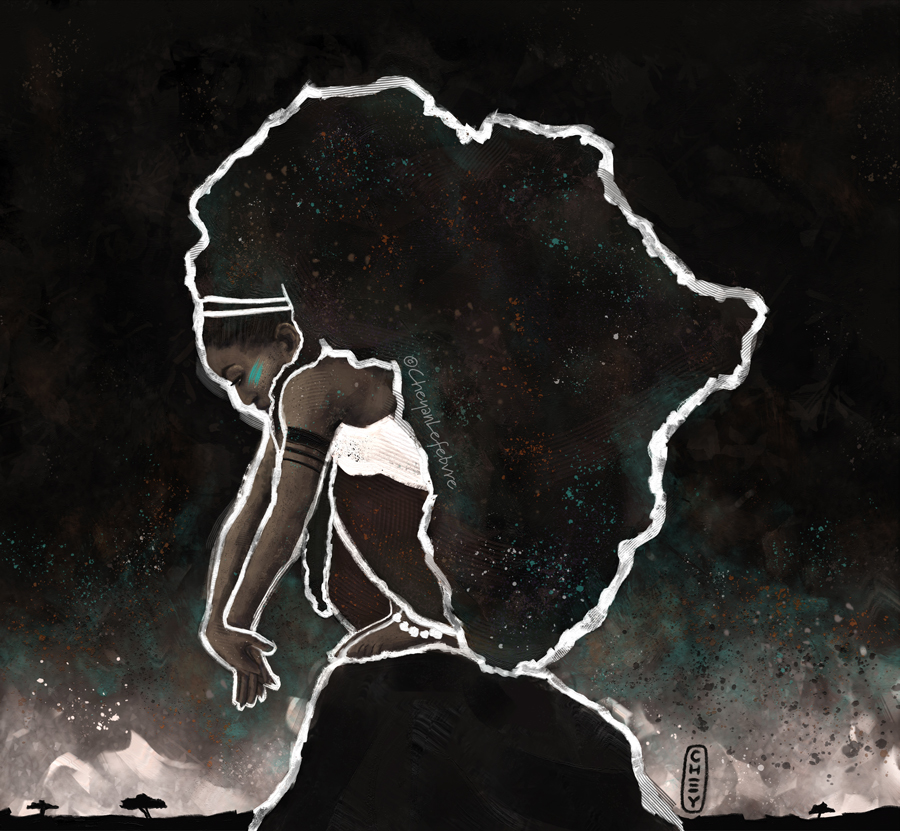 I'm mixed. My father is black, and my mother is white.
My father has experienced so much racism in his life that it has made him bitter.
This man, who came from a very small country, Haiti, and who had to flee from a totalitarian regime that had put him, his father and his brother on its blacklist of dissidents to be eliminated, with an engineer's degree in his pocket, has lived and studied in Europe, South America and North America.
This educated man, owner of multiple degrees, had to fight, in his time, against so many prejudices and abusive sanctions, went from lawsuit to lawsuit only to defend his interests, threatened again and again for the same reason: the color of his skin. Because of his "race".
As a mixed woman, I had to deal with other issues, especially as a child.
Finding your place in a world that always finds you either too black or too white, even within your own family, is not always easy. But overall, I cannot say that the color of my skin, or my thicker lips, or my curly hair, were the causes of the greatest issues in my life.
I soon learned to see myself as a human being who, instead of trying to belong to a group, preferred to belong to none. I grew up ignoring what others thought of me in this regard.
But I was able to do that. I was "allowed" to do that, because I'm light-skinned.
Many of the people who follow me know that I was severely bullied at school as a child, but it was usually for all the reasons in the world but this one. The "race".
I only experienced racism through the stories my father told me.
Those stories made me angry, but I realized that I was lucky enough not to have to go through those things myself.
Still, my experience as a different person, rejected by the people around me, has fuelled my infinite anger at injustice, at prejudice, at people who are so ignorant that they are ignorant enough to be content with themselves.
I mostly live with "white privilege"
The Black Lives Matter movement is obviously my concern.
Growing up with my mostly white family, in a mostly white society, even if I perceived a slight discrepancy, the lightness of my skin allowed me to ignore it.
It wasn't until very late, when I began to question who I was, who my family was, who my relatives were, who I looked like, that I began to claim my blackness.
It was a part of me, yet it was very rarely emphasized. As a mixed person, curious people played guessing games. "What are your origins? ». I got almost every nationality. It was a game. It was harmless. I was lucky like that. Why? Because I was born light-skinned.
Having half of my family being black, having black friends, I soon realized that I didn't live on the same planet as they were. I was being treated differently.
When I had to make a choice in life, when I was going somewhere, the color of my skin, or the fact that my father was black never interfered with my decisions.
Even later, some situations made me realize that I was ignoring other people's considerations about me. Yes, other people. They were never "my people". I wasn't like anyone else. On both the black and the white side, I was seen as different. But that difference was not a handicap. It was even almost an advantage. "You're so exotic. " Talk about a compliment.
So I was living my life, and I continue to live my life, with much of what is called "white privilege." I, whose father, grandparents, uncles and aunts in half the family are black, I, live with "white privilege."
This is why today, in these turbulent times, which I hope with all my heart will bring the long awaited change to this rancid world, I will not speak to my brothers and sisters of color, but to my brothers and sisters of whiteness. Those on my mother's side. Those who, like my cousins, like some of my light-skinned and/or light-eyed friends, have never felt left out simply because of who they are and how they look. Those who sometimes had such disturbing and ignorant comments that I argued with them badly, when I did not cut them off for good.
Today I want to talk to you, the white person who reads me and understands nothing.
If you do understand, if you support the BLM movement, this post is not for you.
I'm talking to those for whom everything that's happening is disproportionate. Those for whom "If you want something in life just go get it." To those for whom "racism doesn't exist in their world/city/family." To those who don't ask the right questions and therefore don't get the right answers.
Because if I, whose father is black and whose mother is white, realize how easier it is for me to live in this western world, how privileged I am, how could you, white person, ignore it?
Wake up
White race, you didn't exist until the 18th century.
Before that, people were identified according to the region they came from, the climate they lived in, their culture, their traditions.
You were invented by the Irish who emigrated to America "as a ruling class social control formation"1. By those who needed a criterion to justify their power over the black labor force they imported from Africa.
White race, you were invented by the oppressed who became the oppressors. What am I talking about? Educate yourself and read The Invention of the White Race by Theodore W. Allen.2
"When the first Africans arrived in Virginia in 1619, there were no "white" people there. Nor, according to colonial records, would there be for another sixty years. In this seminal two-volume work, The Invention of the White Race, Theodore W. Allen tells the story of how America's ruling classes created the category of the "white race" as a means of social control. Since that early invention, white privileges have enforced the myth of racial superiority, and that fact has been central to maintaining ruling-class domination over ordinary working people of all colors throughout American history."3
White race, you do not exist. You are an illusion. An economical and political manipulation that has lasted for centuries, and that has placed you at the top of the human food chain through colonization, decimation of indigenous peoples, and through social, political and economical domination. You are the legacy of a bygone era. It is over.
You, who read me, white person, who does not agree with what I am saying, keep in mind that you were born white in a world that has been built for you for centuries.
There's a very beautiful song by the French singer Maxime Le Forestier from the 80s that's called "Né quelque part" (Born Somewhere). It says: "You don't choose your parents, you don't choose your family, you don't choose the pavements of Manila, Paris or Algiers to learn to walk. To be born somewhere… to be born somewhere, for the one who is born, is always a coincidence."
You were born white.
You could have been born black. You could have been born anything, anywhere. But you were born on the "good" side of the fence. So tell me, what have you done to deserve to live in a world that doesn't worry you beyond comprehension? Besides being born? Nothing, white person, nothing. Neither have I.
I'm not asking you to feel guilty about it. As I just said, you didn't choose to be born white. But if you live your life unconsciously, ignoring the suffering of those whose existence is still weighed down by centuries of history written by thugs; if you stay quiet when someone around you tries to minimise the suffering and anxiety of those who do not have the same privileges as you have, those privileges for which you did not have to fight for ; if you close your eyes because you want to live your little life far from that reality, in the same way that you close your eyes over all the horrors lived by those that are always forgotten, everywhere on Earth; if you are this person who is just waiting for this to pass without saying anything, without doing anything, without contradicting the ignorant, then you ARE ignorant. You are LATE. If you think for just one second that the problems of human beings like you are not yours and do not concern you in any way, you came on this Earth for nothing.
There are thousands of people in the streets defending this cause as I write.
You don't have to be a part of it.
But if you are NOT a human being who was born just to buy clothes, to go out, to go on vacation, to retire and to die without having done anything to contribute to do better in this world, you MUST RAISE YOUR VOICE. You MUST RAISE YOUR VOICE against anyone, your friends, your family members, idiots on the street, anyone who speaks out against the intrinsic value of those they consider different, but who are, in fact, YOUR BROTHERS AND SISTERS. Because remember, white race, YOU DO NOT EXIST.
50 white privileges
In case you're still scratching your head, here's a list of 50 of your – our – white privileges, as stated by Peggy McIntosh.4
1. I can if I wish arrange to be in the company of people of my race most of the time.
2. I can avoid spending time with people whom I was trained to mistrust and who have learned to mistrust my kind or me.
3. If I should need to move, I can be pretty sure of renting or purchasing housing in an area which I can afford and in which I would want to live.
4. I can be pretty sure that my neighbors in such a location will be neutral or pleasant to me.
5. I can go shopping alone most of the time, pretty well assured that I will not be followed or harassed.
6. I can turn on the television or open to the front page of the paper and see people of my race widely represented.
7. When I am told about our national heritage or about "civilization," I am shown that people of my color made it what it is.
8. I can be sure that my children will be given curricular materials that testify to the existence of their race.
9. If I want to, I can be pretty sure of finding a publisher for this piece on white privilege.
10. I can be pretty sure of having my voice heard in a group in which I am the only member of my race.
11. I can be casual about whether or not to listen to another person's voice in a group in which s/he is the only member of his/her race.
12. I can go into a music shop and count on finding the music of my race represented, into a supermarket and find the staple foods which fit with my cultural traditions, into a hairdresser's shop and find someone who can cut my hair.
13. Whether I use checks, credit cards or cash, I can count on my skin color not to work against the appearance of financial reliability.
14. I can arrange to protect my children most of the time from people who might not like them.
15. I do not have to educate my children to be aware of systemic racism for their own daily physical protection.
16. I can be pretty sure that my children's teachers and employers will tolerate them if they fit school and workplace norms; my chief worries about them do not concern others' attitudes toward their race.
17. I can talk with my mouth full and not have people put this down to my color.
18. I can swear, or dress in second hand clothes, or not answer letters, without having people attribute these choices to the bad morals, the poverty or the illiteracy of my race.
19. I can speak in public to a powerful male group without putting my race on trial.
20. I can do well in a challenging situation without being called a credit to my race.
21. I am never asked to speak for all the people of my racial group.
22. I can remain oblivious of the language and customs of persons of color who constitute the world's majority without feeling in my culture any penalty for such oblivion.
23. I can criticize our government and talk about how much I fear its policies and behavior without being seen as a cultural outsider.
24. I can be pretty sure that if I ask to talk to the "person in charge", I will be facing a person of my race.
25. If a traffic cop pulls me over or if the IRS audits my tax return, I can be sure I haven't been singled out because of my race.
26. I can easily buy posters, post-cards, picture books, greeting cards, dolls, toys and children's magazines featuring people of my race.
27. I can go home from most meetings of organizations I belong to feeling somewhat tied in, rather than isolated, out-of-place, outnumbered, unheard, held at a distance or feared.
28. I can be pretty sure that an argument with a colleague of another race is more likely to jeopardize her/his chances for advancement than to jeopardize mine.
29. I can be pretty sure that if I argue for the promotion of a person of another race, or a program centering on race, this is not likely to cost me heavily within my present setting, even if my colleagues disagree with me.
30. If I declare there is a racial issue at hand, or there isn't a racial issue at hand, my race will lend me more credibility for either position than a person of color will have.
31. I can choose to ignore developments in minority writing and minority activist programs, or disparage them, or learn from them, but in any case, I can find ways to be more or less protected from negative consequences of any of these choices.
32. My culture gives me little fear about ignoring the perspectives and powers of people of other races.
33. I am not made acutely aware that my shape, bearing or body odor will be taken as a reflection on my race.
34. I can worry about racism without being seen as self-interested or self-seeking.
35. I can take a job with an affirmative action employer without having my co-workers on the job suspect that I got it because of my race.
36. If my day, week or year is going badly, I need not ask of each negative episode or situation whether it had racial overtones.
37. I can be pretty sure of finding people who would be willing to talk with me and advise me about my next steps, professionally.
38. I can think over many options, social, political, imaginative or professional, without asking whether a person of my race would be accepted or allowed to do what I want to do.
39. I can be late to a meeting without having the lateness reflect on my race.
40. I can choose public accommodation without fearing that people of my race cannot get in or will be mistreated in the places I have chosen.
41. I can be sure that if I need legal or medical help, my race will not work against me.
42. I can arrange my activities so that I will never have to experience feelings of rejection owing to my race.
43. If I have low credibility as a leader I can be sure that my race is not the problem.
44. I can easily find academic courses and institutions which give attention only to people of my race.
45. I can expect figurative language and imagery in all of the arts to testify to experiences of my race.
46. I can chose blemish cover or bandages in "flesh" color and have them more or less match my skin.
47. I can travel alone or with my spouse without expecting embarrassment or hostility in those who deal with us.
48. I have no difficulty finding neighborhoods where people approve of our household.
49. My children are given texts and classes which implicitly support our kind of family unit and do not turn them against my choice of domestic partnership.
50. I will feel welcomed and "normal" in the usual walks of public life, institutional and social.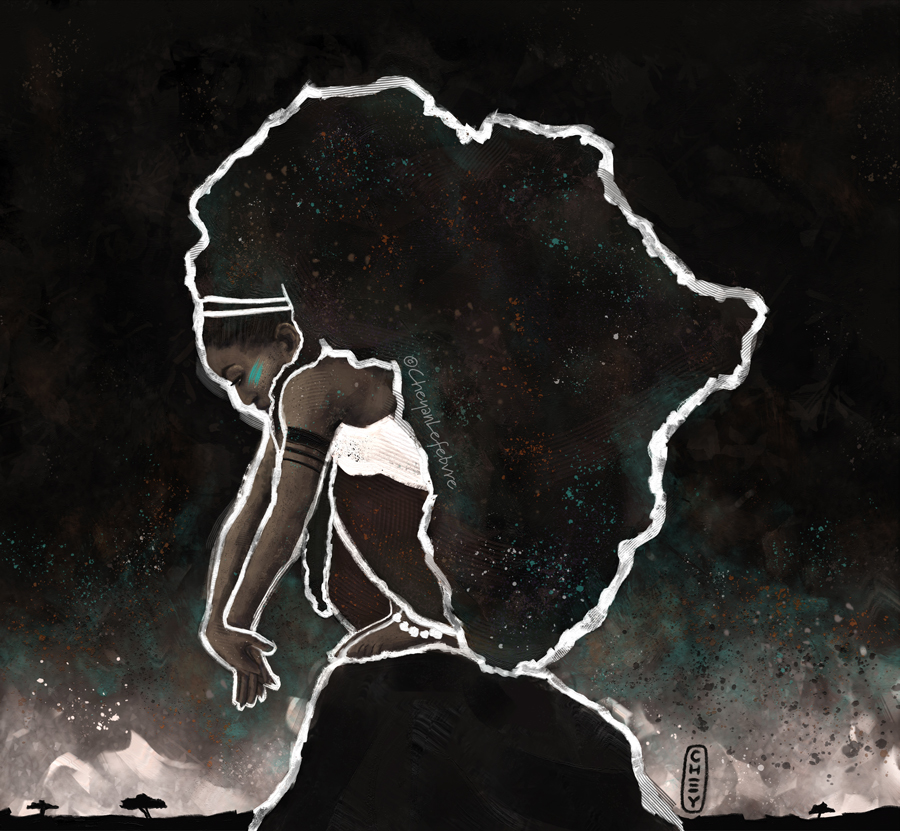 1. The Invention of the White Race by Theodore W. Allen.
2. "The Invention of the White Race," Vol. 1: "Racial Oppression and Social Control" (1994, 2012)[3] and "The Invention of the White Race," Vol. 2: "The Origin of Racial Oppression in Anglo-America" (1997, 2012); explores racial oppression as a system of social control (in Volume 1) and the origin of racial oppression in Anglo-America (in Volume 2)
3. https://www.versobooks.com/books/1039-the-invention-of-the-white-race-volume-1
4. Peggy McIntosh is associate director of the Wellesley Collage Center for Research on Women. This essay is excerpted from Working Paper 189. "White Privilege and Male Privilege: A Personal Account of Coming To See Correspondences through Work in Women's Studies" (1988), by Peggy McIntosh; available for $4.00 from the Wellesley College Center for Research on Women, Wellesley MA 02181 The working paper contains a longer list of privileges. This excerpted essay is reprinted from the Winter 1990 issue of Independent School.