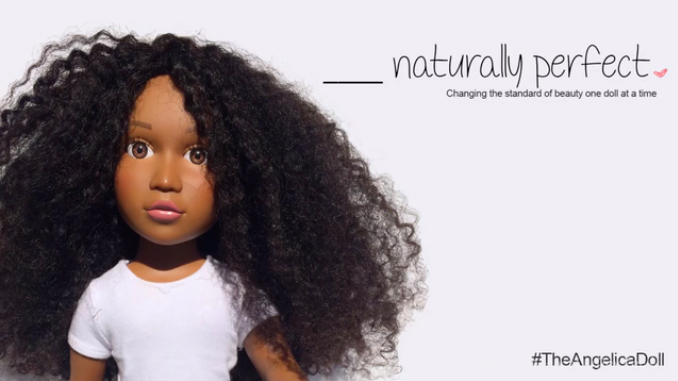 I'm a bit late here as there's only 5 days left in this Kickstarter campaign but it's SO worth it! Do you want your daughter/little sister/niece/… to finally be able to play with a doll she can relate to WHILE learning how to take care of her kinky/curly hair and to LOVE her hair? Click here to order your Angelica doll today and make this beautiful mother's dream come true! This is AMAZING, thank you Ronja for making me discover this beautiful project!
Here's what the creator wrote on her KS page:
"Like most young girls with kinky/curly hair, my daughter Sophia was not happy with her kinks and curls because of the doll I was putting in her hands every day. Sophia wanted long straight hair, and she even started expressing a strong dislike for her facial features and skin tone. With the help of my daughters, we created "The Angelica Doll" — the first natural hair 18-inch doll for young girls."
*****
The story behind the story of my first illustrated novel

Watch the book trailer here!
What if someone told you that no matter what, no matter when, no matter where, you are not alone? That whatever you do, think, or say, someone is right there beside you, seeing and hearing it all? What if they could send you help at any time of the day? What if they could put obstacles in your way? A long time ago, in India, a young girl discovered this incredible truth and her life changed forever.
Visit ashaandthespiritz.com for more details!