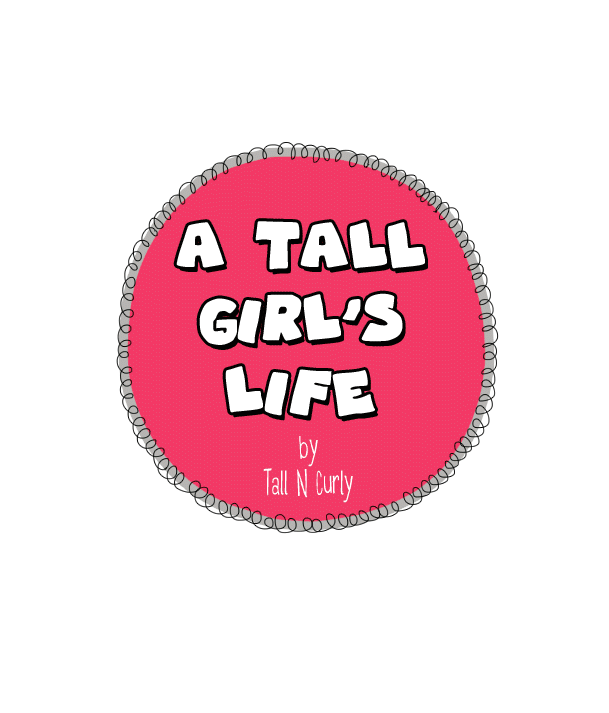 Hello Tallies !
I wanna hear your stories ! Tell me about the most funny / weird / nasty / mean thing that anyone has ever said to you about being a tall person ! You can answer here or on my Facebook page. If there's a profile pic of you anywhere or if you're willing to send me a picture later, you could be turned into a  cartoon character that will tell your story !
I want to make several comics about this so the world can see what a tall person sometimes goes through ;) So tell me as many as you wish and don't hesitate to come back if you forgot something ! ;D
___________________________________________
Regular comic version of the thing (click to enlarge)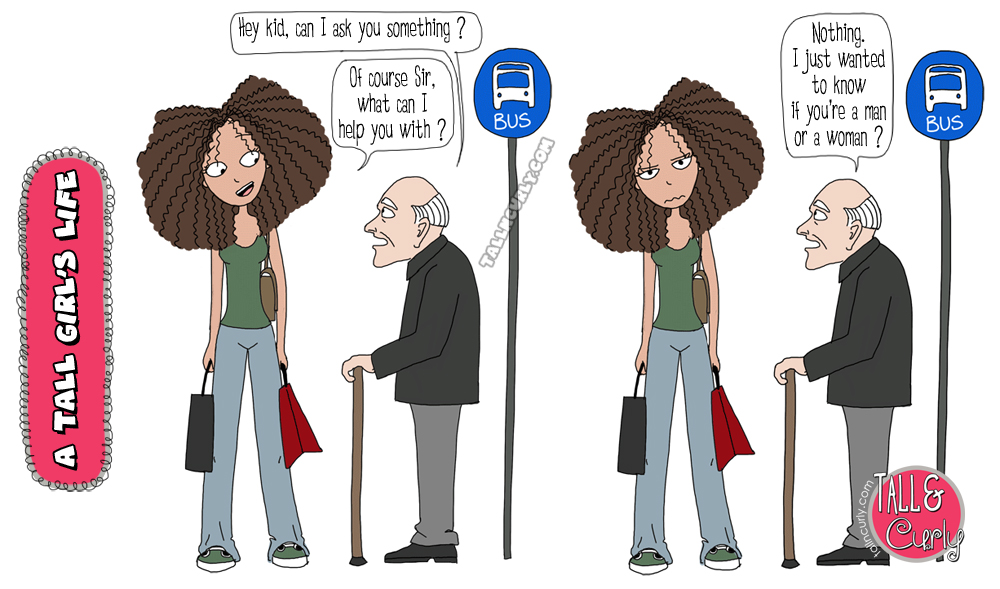 Tall AND curly ladies like me : YOUR STORIES ARE AWAITED TOO !!! :D
ATTENTION : By sending your story, you understand and I accept that I will use it and probably modify it to turn it into a cartoon, that I will share it on my blog, all my social media accounts and anywhere else I might need to, and that I will own the copyright of the comic.
*****
The story behind the story of my first illustrated novel

Watch the book trailer here!
What if someone told you that no matter what, no matter when, no matter where, you are not alone? That whatever you do, think, or say, someone is right there beside you, seeing and hearing it all? What if they could send you help at any time of the day? What if they could put obstacles in your way? A long time ago, in India, a young girl discovered this incredible truth and her life changed forever.
Visit ashaandthespiritz.com for more details!